Please note that Evan Jowers and Robert Kinney will be in New York today through Saturday. Their schedule is pretty tight at this point, but they can probably squeeze in a few more meetings with US associates interested in a future Asia move. Feel free to reach out to them at asia@kinneyrecruiting.com. Robert and Evan will also both be at the CBLA Lunar New Year Banquet on Friday, along with Danielle Cyr. Feel free to stop by their table.
We hesitate to make big predictions on the China economy, since we don't employ economists at Kinney and even those folks have a hard time making such predictions with any accuracy recently. However, we do have our own set of data points to go on that are unique in the US biglaw industry in Asia. We have been cautiously optimistic since late October that '13 looks to be a very good year HK / China.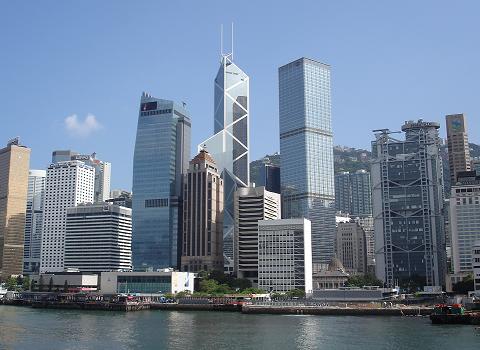 Our Asia team is in daily contact with partners at top US and UK firms in Asia, especially in HK / China, where our Asia team has made more US associate placements than any other recruiting firm over the past 5 years. In fact, our Evan Jowers has alone made more than 150 US associate placements in Asia in the past five years. All of this activity gives our Asia team the opportunity to have close relationships with most of our firm clients in Asia. Evan Jowers and Robert Kinney have developed friendships or at least close business relations with most of the key US hiring partners in HK / China over the years and this enables them to get on the phone and have in person meetings with such persons on a regular basis.
Since November, we have noticed a much more positive outlook in HK / China from our US partner contacts there. Evan Jowers and Robert Kinney make frequent trips to Hong Kong and other Asia markets and it is not unusual for them to have 8 meetings per day with US partners while on such trips (its a lot of coffees, beers and diet cokes). These conversations usually focus in large part on how busy the partner's practice has been and expectations in coming months and the following year, as well as the state of the market in general.
Of course, we also are in regular contact with a large number of US associates in HK / China, many of whom we placed there, and speaking to them on a daily basis. Most of these persons have seen a significant uptick in their workload and deal flow coming into their group, since November.
Further, we tend to make more placements when the market heats up. This week alone we have made four US associate placements in Hong Kong, which is a good indicator.
Thus, after countless positive conversations with US partners and associates in Asia since November, an increase in the number of US associate openings, and a sudden increase in the number of placements we are making in HK / China, we are confident in our belief that we are in the beginning stages of an up cycle in HK / China. How long will the improved market conditions last? We hope that the mood will remain positive through '13 and most of '14, but that may be wishful thinking. Also, its important to note that deal flow at our client firms, and the market outlook from our clients, is not at the levels of '10 and early '11. We have a long way to go before getting back to that boom market.
We have new US associate openings in HK / China in the following practice areas: Cap Markets, M&A, Fund Formation, FCPA / White Collar, Arbitration, Finance, Project Finance. There are a number of new openings in the past two weeks, but we expect a higher number of new openings in March and April if (and that is the key word) the market continues to improve.
There is a big difference in the hiring climate between today and spring / early summer '09 (the last time we were at the beginning of a new up cycle in the market in HK / China). When the Asia hiring market suddenly boomed back in '09, most of the US transactional practice groups affected in HK / China had their pencils down for 7+ months prior to IPOs booming again. Further, in '09 US and UK firms were dealing with an historic recession back home and thus it was very difficult for partners in Asia to get clearance from firm managements to make new lateral hires (while layoffs were happening at the mother ship and also many in US and UK were skeptical in mid and late '09 of China's market upturn). Today, however, US transactional groups in HK / China have already been somewhat busy for a few months, with a combination of work, including a lot of public to private deals and an M&A market that is getting stronger. If the IPO market returns to boom levels in HK / China in '13, as some think it may, the practice groups handling this work are already going to be somewhat busy going into the new IPO boom. Also, because the era of the mega IPO is pretty much over in HK / China (simply because most of the possible mega IPOs have already happened), any new IPO boom this year will be one of practice groups taking on more deals in order to bring in the same amount of revenue of the mega IPOs of recent years. Its going to take a bit more manpower to bring in that amount of revenue. Today, while US and UK firms are still very cautious in their hiring, due mainly to the slow recovery from the Great Recession in the West, firm management is not going to impose hiring freezes on their Asia offices during an upturn in the market where certain groups may be understaffed. Its a different environment to '09 and its easier for firm partners in Asia to get clearance to make hires for a number of reasons. There is a lot more confidence in the China market than was the case in '09 (a lot of "the bubble will burst" theories were prevalent then), and a number of top firms learned a tough lesson from holding off in hiring in HK / China in '09 and '10. Most top-end US corporate / cap markets practices in HK / China became understaffed in '09 and '10 while hiring freezes (or at least heavy restrictions on hiring) were in place and i-banks were heavily recruiting from top firms' ranks in the region. It was difficult for some of these firms to recruit all the help they needed when they finally had the full green light to hire away as needed in late '10 and early '11 (this is why first half of '11 was an historic hiring boom of US associates in HK / China).
Please note that the market is still a very selective one. While we have recently placed non Mandarin speakers in Hong Kong, most of the new US cap markets and corporate associate openings in HK / China are going to require Mandarin fluency and most of the interviews will probably be of associates coming from top 15 US firms. The HK / China market is just starting to wake up, regarding US associate hiring, so it will be some months before we could be in a hiring boom (only if the market were to keep improving and another IPO boom would be upon us in HK / China).
As always, please feel free to reach out to us at asia@kinneyrecruiting.com and we will be more than happy to set up a phone call to discuss the Asia markets, including job relevant job openings if you are ready to start a search, in detail. Most of our US to Asia associate placements started a job search 6 months to 2 years after we started discussions with them. We recommend getting as much information about your target market as you can before starting a job search, especially a US to Asia move.
Related Posts: