Mongolia.   The name itself conjures up images of warrior horse-lords, high-end cashmere, vast expanses of steppe, endless "ceremonial" toasts of vodka and fermented mare's milk, and the legendary Genghis Khan (who, in my mind's eye, looks a bit like Jason Momoa in HBO's Game of Thrones).   OK, maybe I'm the only one who thinks of alcohol, luxury dry goods and epic fantasy novels when I hear the word "Mongolia", but those who know me well know not to expect anything less (or more) of me!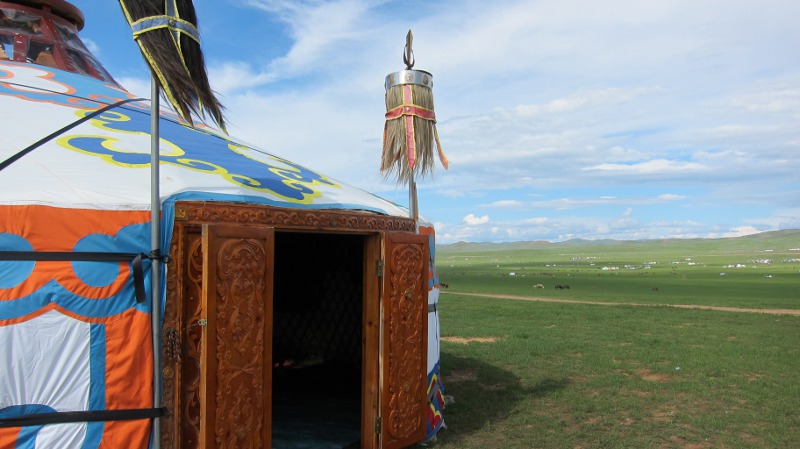 Mongolia boasts history's largest contiguous empire on earth, which, during the 13th century, stretched from Korea to Eastern Europe, and from Siberia to the Middle East.  Factoring in non-contiguous empires such as the British and the Spanish empires, the Mongol empire still stacks up impressively, coming in second overall to the British Empire by a scant 700,000 square kilometers, or an area about the size of Texas.   Today, Mongolia is poised for some empire-building of its own.  Mongolia is one of the world's most resource-rich democracies as well as one of its fastest growing economies.   Positioned strategically between China and Russia, Mongolia is in an advantageous position to supply raw materials and resources to those two megaconsumer nations.
Mongolia is already attracting the attention of investment funds; just this month, Khan Investment Management launched the Khan Mongolia Equity Fund which was created to capitalize on the growth opportunities in Mongolia and give investors an opportunity to gain exposure to a rapidly growing country which harbors some of the world's largest coal, copper, gold and uranium deposits.   Travis Hamilton, the director of Khan, predicts for Mongolia "to have the fastest growing economy in the world over the next decade", with growth driven by the nation's mining sector.
I'll raise a glass of vodka to that!  But you can keep the fermented mare's milk.
But what the hell does this have to do with legal recruiting, you might ask?  Heaps.  Project finance out in Asia is booming and highly recession-proof.  Market performance indices may rise and fall like hemlines at fashion week, but as long as there's gold (or nickel, coal, copper, oil, LNG or other raw materials) in them thar hills, energy, mining and project finance lawyers will always be in demand.
Just in the past month we have had several mandates for project finance and energy lawyers – most with language skills (Mandarin, Korean), but some without, especially for roles based in Singapore where language skills are less important.   I have also recently placed a US-qualified attorney in Singapore who is spending her first 10 months in Ulaanbaatar.
Only one international law firm has a presence in Mongolia (through an association with a local Mongolian law firm) and most Mongolia projects work is done out of Hong Kong or Singapore.   Of course, Mongolia only represents a piece of the projects work done out of Singapore, but many law firms as well as banks and investment funds are extremely excited about the opportunities on – and under – the ground in the land of Genghis Khan.
WHAT TO EXPECT IN MONGOLIA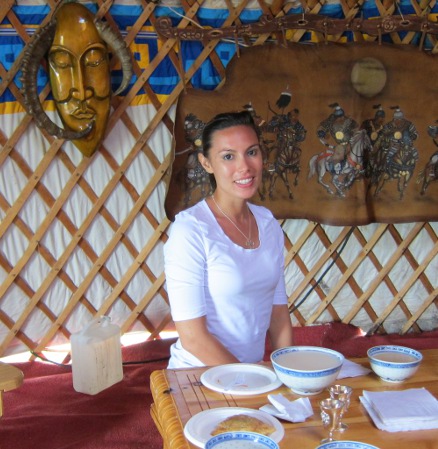 I was fortunate enough to be able to not only attend the 2011 Naadam Games, but spend that time with many of my Mongolian friends which I have gotten to know through a former colleague and very good friend who now works as chief Asia counsel for a mining company.   For those of you who don't know, Naadam is Mongolia's version of the Rose Bowl, Kentucky Derby and Olympics all rolled into one.   It is a festival of merriment and sport for the Mongolians, as well as being one of their two most important holidays.  Athletes in Naadam participate in what Mongolians traditionally consider the Three Manly Games – Archery, Horse Racing, and Wrestling, yet the fourth unofficial "game" involves drinking vodka out of silver cups.  Custom and good manners have it that if you enter someone's ger at the horse racing, you must drink at least three sips of the fermented mare's milk and countless cups (read: shots) of vodka.
Mongolia is a country of contrasts, a country that has untapped and unbridled promise.   It has gone from near North Korea levels of isolation and communism to open democratic capitalism in 21 years.   It is twice the size of Texas, yet has only 2.6 million inhabitants – approximately the population of Brooklyn, NY.  Its nomadic, communal culture where people tend to only own what they can carry seems at odds with the uber-capitalism of the wealthy mining classes – both Mongolian and Western – which seem poised to take advantage of Mongolia's natural resources and a fledgling market economy.   Thousands live in gers – or round tents – on the outskirts of Ulaanbaatar, yet the prominently displayed Louis Vuitton store on the ground floor of Ulaanbaatar's premier office building reflects a brazen, audacious hope for Mongolia's economic future.
Rumor has it that in its first six months, the Ulaanbaatar Louis Vuitton did better business than any other Louis Vuitton in Asia during its first six months (although I have one or two friends who might be singlehandedly responsible for this feat).   A great, casual meal is still very difficult to come by in Ulaanbaatar, although delicious Japanese, Korean, Indian and even authentic North American food can be had!   Vegetarians will find the going rough and are best advised to take solace in the cashmere shops, where US$250 can get you a cover-up that would cost easily four times the price at J. Crew (and who knows how much more at Loro Piana).
Mongolia will continue to play a larger and larger role in law firms' project finance and energy practices in the coming years.   If you are interested in Mongolia, it would help to have a project finance background, particularly experience in mining.  Australian-qualified lawyers are particularly in demand as mining is a major part of the Australian economy, so Australian-qualified lawyers tend to have more mining experience.   But experience with projects, energy and resources will be particularly prized.   An added plus (although by no means a requirement) is fluency in Russian, as many Mongolians speak Russian as a second language, often better than they speak English.
Lastly, Mongolia is not for high maintenance-types, the work-brittle, or the antisocial.  Prima donnas need not apply.  Business in Mongolia is dependent on relationships, and work hours can tend to be difficult but rewarding.   This often means much travel to Ulaanbaatar, where the most important business is often done "after hours":  getting to know your colleagues, clients and deal partners over food, several drinks and a few good laughs.   Taking the time to visit a Mongolian client or business partner during the Naadam festival (July 11-13 each year) will cement a business relationship faster than simply churning out good work product or entertaining Mongolian clients when they happen to come to Hong Kong, Singapore, or wherever your city is.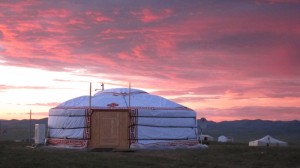 Ulaanbaatar is still very much a capital of a developing city, and while there are pockets of great luxury, there is very little in the way of mid-market offerings which conform to Western standards.   You won't find a Starbucks or McDonalds in Ulaanbaatar, and many of the "Western" style burger joints, fast food restaurants and pubs somehow manage to miss the mark on many Western casual staples.  Vegetarians could find the going especially tough, especially when trying to find a meal that is meatless, low-fat, and won't put you at risk for food poisoning.
If you have project finance/energy experience and are interested in a firm that will give you opportunities to do transactions out of Mongolia or anywhere else in Asia, please drop us a line at asia@kinneyrecruiting.com.
Related Posts: