In the past month, while cap markets hiring has finally slowed, we have made 4 placements in fund formation at US and UK firms, and we expect a few more of such hires in the next few weeks in the region.  In years past, we would make less than four of such placements in Hong Kong and China in an entire year.
The candidates we are placing in funds practices in HK / China generally fall into two categories:
Chinese background junior to mid-level with solid investment management experience seeking a move from a top NYC firm to China, for whom a transfer within their current firm to China would result in a switch to a cap markets practice.
The aforementioned person who has transferred to China with their firm, but is not getting the amount of fund formation work they expected.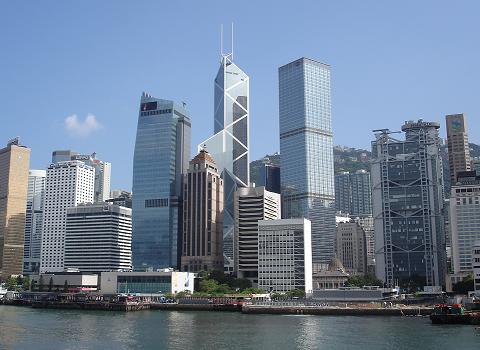 In the past 18 months,  a number of US firms have sought to build new fund formation practices in HK / China, with a handful being able to accomplish this with key lateral partner hires or an investment management partner transferring from the US.  Up until two years ago, most US firms in Asia did not have any plans to build a fund formation practice on the ground there, mainly because such work could be done from NYC.  However, with the recent rapid expansion of the PE market in China, including many new funds being formed (the RMB fund build-up in China is certainly getting the most attention in the media), the majority of US firms in HK / China with established PE / M&A practices now want to build PE fund formation groups.  Some of these firms may not be able to put the right people in place  for some time, while others have just recently started to build such teams.
We find that most Chinese background associates who have focused on fund formation work in NYC and seek a move to China strongly prefer to continue in fund formation once there.  For years, most of these attorneys have been required to transition into traditional corporate / cap markets practices when moving to China, but that has begun to change this year, at least temporarily.
Why temporarily?  While there is a lot of buzz in the market about firms looking to build fund formation practices in China, there are still only a handful of such new practice groups.  Although very busy and in expansion mode, these practice groups are always going to remain small relative to other groups in the same office, such as cap markets and M&A.  These relatively new fund formation groups in China are in hiring mode, but they can only expand so much.  The few very established fund formation groups have also been hiring more than usual just recently (in part because the new funds groups in the market have recruited away some of their associates).
We expect this current mini hiring spree of US associates in fund formation groups in China to last another month or so.  At that point, these groups will be pretty well staffed and the number of such openings int he market will drop down to 0-2 at any given time, instead of the 2-5 that has been the case all summer.
In future years, as other firms build fund formation practices in China, there will be more hiring of course, but it could take a while for this to happen at more than a handful of additional firms.  There are simply not enough partner or senior associate / counsel level candidates available in the market in China for numerous US firms to be able to build new fund formation practices.   Some US firms will eventually build such practices with rising partners who are currently the new class of  mid-level associate talent coming into the market in this mini hiring spree.
There is a lot of upside for star mid-level US fund formation associates in China today.  In past years, this was not at all the case, with senior associates in this practice area not having nearly as many lateral options in the market as is the case today.  Keep in mind that all of the new PE funds being formed in China will be hiring general counsels and other senior legal staff as they grow, further adding to current rising fund formation associates' future options in HK / China.
For some related information, please view this recent article in USA Today.
As always, please feel fee to reach out to us at asia@kinneyrecruiting.com if you have any questions or comments.  If you are interested in such fund formation lateral opportunities in HK / China, we are of course happy to help.
Related Posts: