A good number of our placements over the last six years have been of Korean-speaking attorneys, most of whom are Korean natives who were educated in the United States after a preliminary legal education in Korea.  There are very few UK-trained Korean transactional lawyers interested in practicing in Asia.  [If there are any out there we don't know yet, we hope you will get in touch.]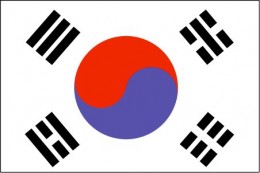 In the earlier years of our practice involving placement of these lawyers, we had a large contingent of junior to mid-level candidates who had little interest in Korea as a place to lateral to, although some moved to Korea to work in Korea firms, for family reasons, or because it was easier for them to land positions in Korean firms than in US or UK firms.  Some of our more senior Korean US associate candidates over the years have been making strategic career moves to Korean law firms, as well as moves there for family reasons.
Many Korean US associates based in US have long realized that if they wanted to work on deals where their Korean cultural and language skills would provide a head start over others, they needed to do this from overseas in Hong Kong or Tokyo (most likely in Hong Kong, where most Korea practices are based).  Increasingly, though, the question has changed from, "What firms in Hong Kong or Tokyo have the best Korean practices?" to, "How soon is it going to be possible for my firm to open in Seoul?"  In this post we will attempt to describe in very basic detail the legal framework under which firms who wish to be in Korea as soon as possible can be there.  We will also discuss the reasons why the expected boom of Korean US associate hiring in Hong Kong and Seoul, at UK and US firms, in 2011 has been thus far beendelayed for 6+ months.
Historical View of Korean Legal Market for Foreign Legal Consultants
By necessity, due to the closed nature of the legal market in Korea, lawyers admitted in the United States have historically had two choices: these attorneys could either be based in other jurisdictions around Asia (Hong Kong and Tokyo predominately) but fly into Seoul on a regular basis for transactions (and Karaoke), or they could move to Korea to work in a Korean law firm as a foreign legal consultant ("FLC's").  Some of the most well known transactional firms who have employed FLC's include: Kim & Chang; Bae, Kim & Lee; Lee & Ko; Shin & Kim; Yulchon; Hwang Mok Park; and Kim, Chang & Lee; Lee & Ko (just to name a few of the best known such firms).  For years these firms and others like them have held sway over the indigenous Korean legal market. By virtue of their power to block international competition, they have done very well in the hiring market and some of the more senior partners have earned US top-firm money.
The foreign lawyers who have worked in these firms operated in a regulatory vacuum.  Though they were often excellent practitioners (who in some cases, for personal reasons, simply did not want to remain in the top New York firms where they started their careers when they would have had every opportunity), there was no regulatory framework to permit them to work in Korea even at a Korean firm until passage of the Foreign Legal Consultants Act ("FLCA") in 2009.  Prior to 2009, local Korean firms, lacking any regulatory framework for employing the foreign lawyers many of them had long employed, simply were left with little choice but to violate the strict letter of the law in Korea.   After the passage of the FLCA, the hiring of individual foreign lawyers by Korean firms obtained some legitimacy.  Thereafter, it was permissible, under Korean law, for Korean firms to employ foreign lawyers to consult on the laws of their home country and advise on the law derived from treaties signed by both Korea and the foreign country in question.
Enter the Free Trade Agreements
For the "foreign" law firms who are our clients, it is not the FLCA that is important by itself, but rather the free trade agreements ("FTA's") with the EU and the United States, which will ultimately permit foreign law firms to have on-the-ground FLC operations.  The EU and Korea officially signed an FTA on 6 October 2010.  Full ratification was complete as of 1 July 2011.  The US and Korea first signed an FTA on 30 June 2007, but ratification stalled when President W's fast-track trade authority expired and Congress decided to whine about some things they did not like regarding automobile trade and beef export.  Presidents Obama and Lee Myung-Bak got things back on track and reached a new deal on December 4, 2010.   This agreement has not yet been ratified by the US Senate, but ratification is pending.  The Obama administration wants it ratified, and the Republicans would only be against ratification because they are against anything Obama wants for political reasons.  Hopefully, they will soon figure out how to resolve their differences or at least come up with a plan to ratify the FTA without hurting themselves politically.
On ratification, both the EU and the US FTA's contain "most-favored nation" and "national treatment" provisions, which appear highly promising at first glance, but what is given on the one hand is taken away by the other.  All parties to the FTA's reserved legal services as a special sector with special applicability timelines and procedures.  Both the EU and US FTA set up a multi-year phase-in process for establishment of an office in Korea by foreign law firms resident in treaty countries:
During the first phase, after ratification of the FTA in both countries, foreign law firms may open a foreign legal consultant office ("FLCO") in Korea. The FLCO may, for example, practice US law (in the case of a US law firm), but not Korean law. In addition to US law, the FLCO may practice the various laws of jurisdictions where the Firm has offices; provided, that (a) an FTA has been entered into and ratified by and between Korea and the relevant jurisdiction (e.g., the Korea/US FTA, when ratified, would permit the FLCO to also practice US laws), and (b) the  FLCO has a lawyer working in Seoul who is qualified in the relevant jurisdiction.
During the second phase, FLCO firms will be permitted to work and share profits with Korean law firms on a transactional basis. This phase (which is expected to be a preparatory step for the third phase) will start two years after the commencement of the first phase.
Approximately five years after the start of the first phase, FLCO's will be allowed to enter into an affiliation with a Korean law firm, enabling the FLCO to practice Korean law through this affiliation.
In late 2010 and early 2011, when it was widely expected the EU and South Korea would ratify their FTA between each other, there was a lot of buzz in the market about UK firms opening by summer or fall 2011 in Seoul.  Some UK firms even made public announcements that they were planning to open in Seoul very soon.
Regulatory Landmines
But much of the hype got ahead of what was permitted under the regulations and lost sight of some road blocks that were built into the regulatory framework.  For example, the FLCA, as passed in 2009, requires that FLC's fulfill a 180 day residency requirement in Korea.  It is unclear whether a foreign lawyer moving to Korea must first complete the 180 days of residency before operating as an FLC, but it seems to be the case that lawyers working for foreign firms under the FTA framework will likely be required to sit out the residency requirement.
Furthermore, regulations stated that the firm starting an office needed to have an EU-qualified country representative that must be 7 years qualified from an EU jurisdiction.  The only associates that can be permanently based in Korea must also be EU-qualified for a minimum of 3 years.
This regulatory mine-field created technical barriers to trade by limiting the available attorneys for starting the offices to a very short list.  Recognition of these hurdles signaled to the market that there remained a high degree of uncertainty.
If a UK firm could find a team meeting the residency and qualification requirements, they would have to go through the approval process – get the office approved, and the individual lawyers have to have their individual applications approved.
Translation:  when you look at the market in Korea, most international lawyers who would work there are US trained, not EU trained.  Most firms would have a hard time finding a 7+ year EU qualified (which really means UK qualified) lawyer who is willing to spend half the year in Korea.
Thus, for all practical purposes, both the UK and US firms are waiting for the US and South Korea to ratify their FTA and for the regulatory framework in Korea to catch up so that the minefield is not as dangerous.
The USFTA is stuck in Congress.   If ratification doesn't happen, US firms of course cannot open in Seoul.  Between the USFTA and the EUFTA and the fact that most practitioners are not EU-qualified, it will be interesting to see who can, in fact, open an office.  People are also consulting with the Korean ministry of justice, which administers these new regulations to get interpretations of the rules, but it will be difficult to  interpret the rules to say "you are a magic circle firm, all of your Korean-speaking lawyers are US qualified, but we'll let you open an office with US lawyers".
What Hiring is Happening Now?
Some of the firms may be playing loose with the regulations, getting office space before they are permitted to do so, basing people in Korea unofficially – basically having partners/senior people move to Korea and be spending most of their time there, renting some office space so they can have a computer and printer, but they are not calling it an office.  It's not a stretch to believe that there are firms which will be playing around the edges of regulations assuming that in some months they will get all of the approvals they need.
Once the USFTA does obtain ratification (good chance it will be ratified by 2012), in 3-6-9 months we will see the bulk of the firms that can open an office in Korea doing so.  There's a lot of market speculation out there.  A lot of the firms are looking to hire people and staff up in anticipation of their Seoul office opening.  But, until the USFTA passes, these are all speculative hires and they are needing to be based outside Korea.
Some top UK firms have been active recently in interviewing key senior strategic Korea practice hires, to build or expand their Korea practice, in some cases bringing in a new practice area to an already existing Korea practice. However, because some of these senior strategic potential hires are currently based in Korea at Korean firms and wish to open a Seoul  office, rather than be based for some indefinite time in Hong Kong, the more impressive of these senior candidates are taking their time in choosing which offer to accept. They are not only waiting for there to be a more definite time period when their target firms' Seoul offices are opening, but also making sure that their target firms will indeed follow through and open in Seoul as soon as possible.
It is difficult for these UK firms to hire more than one new junior to mid-level Korean US associate in 2011, due to uncertainty over which counsel or partner may be joining the Korea team and when the planned new Seoul office can actually open. Further slowing down associate hiring for Korea practices is the fact that there is quite a log-jam now at the junior to mid-levels in the market, due to a higher number than usual of very well qualified junior to mid-level native Korean US associate candidates on the market, all seeking a move to a top US or UK firm in HK or Seoul. Because there are quite a number of top flight candidates on the market (coming from top 15 US firms, with solid JD academics and solid M&A and / or cap markets experience), Korea practices in HK have leverage in the lateral market, with assurances they have several top candidates to choose from at any given time (thus usually not racing to give an offer, just because another firm may have given an offer to one of their top candidates).
An exception to this is in project finance. Several firms are looking to expand their Korea practices by adding Korean US associates with project finance background (or at least a strong interest in transitioning to project finance from some other finance related area). These candidates are rare on the market and will be hired quickly.
Korean candidates from the more traditional Korea practice background of cap markets or M&A are certainly in high demand and being interviewed, but hiring is taking place very slowly, with about one Korea practice in HK hiring a new associate each couple of months thus far this year. A number of firms are looking to build up their M&A presence in Korea and that is the background of some of the most important senior counsel level or partner level candidates are in play now. Until such senior person is hired, it is difficult for such Korea practices to hire associates.
In late 2010and early 2011, there was a lot of buzz in the market about all the Korean US associate lateral hires that were expected by many recruiters in 2011 in HK and Seoul. However, the reality was always that it would take time for Seoul offices to open, even at UK firms after the EUFTA was ratified.  We realized this early on and explained to candidates the need to be patient, but there was so much excitement in the market that unfortunately a large number of Korean US associates may have been convinced by other recruiters (who did not know any better) that early 2011 was going to be a hiring boom in Korea practices.
Thus, we know that there are a lot of Korean US associates who are trying to make a lateral move to HK this year and who have been frustrated by the slow process. We expect such hiring to pick up dramatically at some point from late 2011 to summer 2012.  It all depends on when the USFTA will be ratified (and for a few months prior to ratification it may be easy to predict it is forthcoming).  At that point, numerous US and UK firms will be hiring Koreans in HK and for planned new Seoul offices. Hiring will also pick up at a particular UK firm's Korea practices sooner, once offers are accepted by current senior candidates.  Some UK firms may have already done most of their Korean US associate hiring by the time the USFTA is ratified, if such firms hire a new key partner or counsel beforehand (we expect at least two such hires in the next couple of months).
As always, please feel free to contact us with any questions at asia@kinneyrecruiting.com.
Related Posts: